SOVEREIGN ORDER OF SAINT JOHN OF JERUSALEM
KNIGHTS OF MALTA FEDERATION OF AUTONOMOUS PRIORIES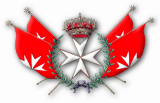 GOVERNMENT OF THE STATE
CABINET OF THE GRAND MASTER AND HEAD OF THE STATE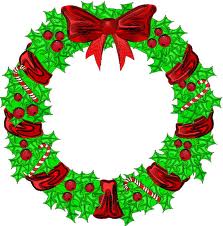 MESSAGE FROM THE GRAND MASTER AND HEAD OF THE STATE OF THE FEDERATION OF AUTONOMOUS PRIORIES OF THE
SOVEREIGN ORDER OF ST, JOHN OF JERUSALEM, KNIGHTS OF MALTA ( KMFAP )
TO ALL KNIGHTS AND DAMES OF THE FEDERATION
One more Year is about to end and the Season of Festivities is arriving. Independently of the Religion of each one of us, this Season is dedicated to Family and is usually a Season of Peace and of Love, a Season to offer Gifts to friends and loved ones, a Season of Abundance, however we all live days of economical and social crisis in our countries, the austerity cuts in the national budgets of most governments causes a severe generalized economic recession which increases the growing number of persons who have lost their jobs and live now in misery and poverty and many do not even receive the social income. All these facts has turned this usually Happy and Merry Season in a very sad occasion for too many families who, a few years ago, had a good life.
Our Sovereign Order and State is closing one more year of fruitful work and of growth: new Embassies have been opened in different countries, our Femeraid and our University have been re-organized, more people has been assisted than ever before, but now, more than ever before, we are needed, not only in traditionally poor countries, but also in countries that a few years ago had a very little need of our humanitarian help and support.
As Grand Master and Head of the State of KMFAP I sincerely wish to all of you, Knights and Dames, Squires and Damsels, a Season full of Love and Joy, in company of your families, and a prosperous Year of 2012, with good Health, Happiness and economical stability, but I ask to all end every one of you not to forget that you are Knights and Dames of St. John and that our mission, even in the happiest moments of our lives, is to help and assist those who suffer, those who are ill, those who are cold and starving, those who are alone. This is the Season to help and to show our Love for our fellow human beings who need us, this is the Season of the Knights!
Season's Greetings to all
HMEH Jose, Prince
Grand Master and Head of the State